protect your family, invest in your family's health
Water Warehouse supplies water treatment equipment to the residents and businesses in Northern California and Nevada.
Residential Water Treatment Systems
No matter your home water needs, Water Warehouse Sacramento has a solution that's right for you and your family. Whether you're struggling with nasty problem water or just want the best tasting water for your home, Water Warehouse Sacramento can give you a better in-home water experience.
A Whole Home Water Filtration System Offers Many Benefits
Whole house solutions for your family's health, comfort, protection and enjoyment. From better tasting water, coffee, tea softer skin and hair, cleaner laundry to automated energy-efficient systems, we've got you covered. Rest assured we have the experience, expertise and technical abilities of over 20 years to prove it.
Why Whole Home Water Filtration
If you're tired of buying bottled water; dealing with smelly or bad-tasting tap water; or having your appliances, laundry, and dishes affected by minerals and contaminants—it's time to consider whole-home water filtration!
Need more information? Ask our water filtration specialists. Contact us today and get started on improving the quality of the water at your home.
water softeners & water conditioning systems
The basic function of water softeners involves replacing the calcium and magnesium ions in water with sodium ions. Hard water problems are resolved by sodium ions because they do not have the adverse effects that calcium and magnesium ions have. Hard water elements do not react well with soap and form deposits on pipes and appliances.
Our Water Filtration Systems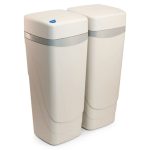 WATERMAX® WATER SOFTENER
The Hague WaterMax water softener offers a unique, patented approach is The Right Solution™ for meeting home water needs.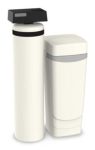 Hydroclean HC3
Hydroclean HC3 water treatment provides clean, soft water at an economical price.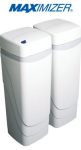 Maximizer®
The Hague Maximizer is a patented, complete water softener system designed to deliver soft, clean water and money saving opportunities.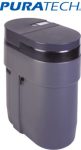 Pura-Tech
Compact in size but a big performer, Pura-Tech holds the Water Quality Association's Gold Seal. Pura-Tech has been developed to provide any size household with pure, soft water.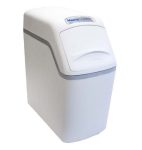 HomeGUARD
Even homes with limited space can enjoy the benefits of clean, pure water with a Hague HomeGUARD water treatment system.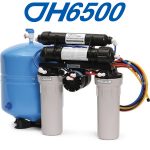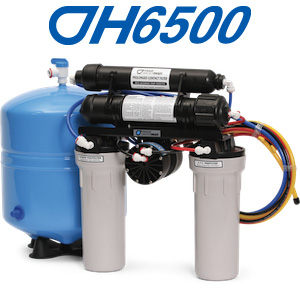 H6500
Commonly used in both commercial and residential applications, reverse osmosis is a water filtration process that is used to provide the purest quality of water for drinking, food preparation, and even life support.
Reverse Osmosis Drinking Water
Healthy drinking water from Water Warehouse removes up to 99% of common drinking water contaminants!
Water Warehouse Sacramento is the only water treatment company in Northern California area offering the most affordable and effective drinking water solution with a lifetime warranty and a 100% satisfaction guarantee!